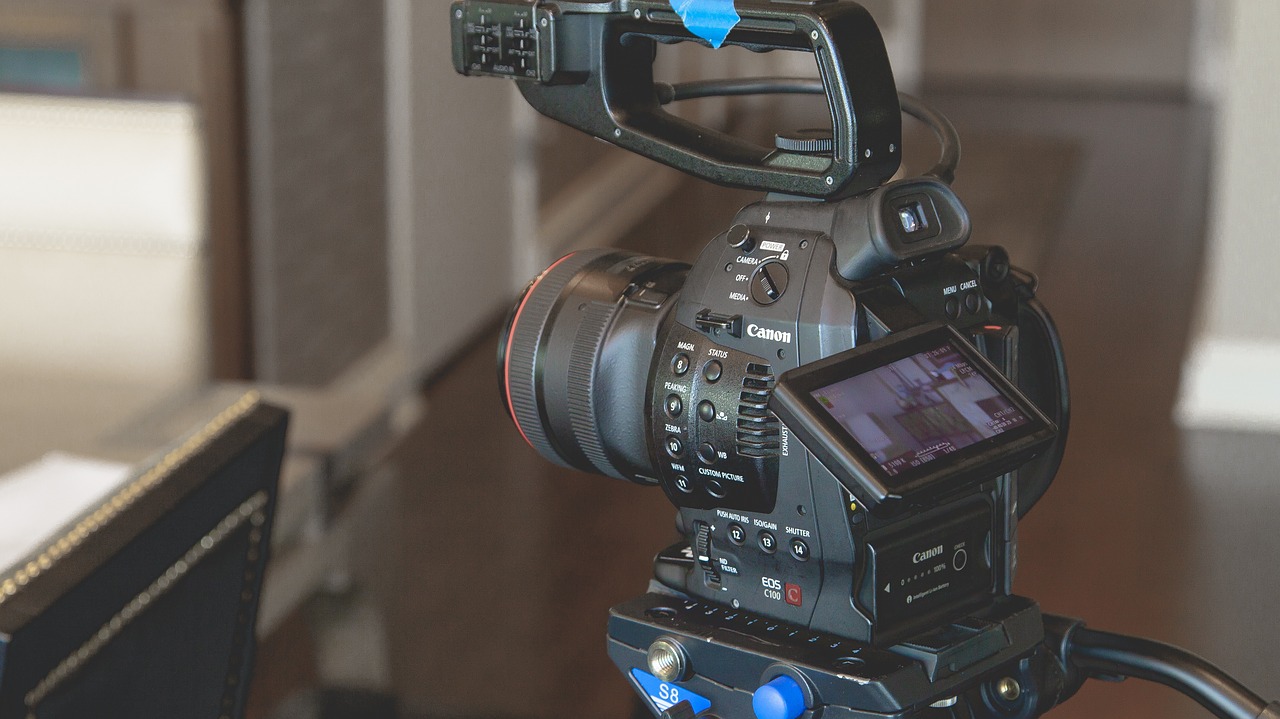 LensCAAP Video Production Services
The LensCAAP crew shows up for a full day of video capture. LensCAAP will spend the day with your organization capturing beautiful footage and meaningful interviews. We then edit everything into a bundle of useful videos that your organization can use throughout the year. We help with the prep work and scheduling to ensure your organization gets the most out of this efficient day of shooting. The sky is the limit for how you use your bundle of videos. Everything is customizable, but if you click on the "Video Barrage Day" title above, you'll see some of our ideas to help get your creative juices flowing:
Telling stories is the best way to connect emotionally with your audience. Storytelling is embedded in our DNA. It's such an important part of the human experience. Storytelling creates common ground and humanizes your organization and the clients you serve.

We want to help you tell the stories that matter most to your organization. We take a deep and cinematic dive into your organization's most compelling stories. We go where your story lives, out in your communities, in your client's home, to capture the heart of why you do what you do. These stories help your key stakeholders understand the reason for your organization's existence.

Creating a nuanced and cinematic narrative about the issues that are important to your organization will ensure your audience remembers why your services are vital. We walk you through our storytelling consultation and production process, and gather information from your clients and staff, to weave together a concise and compelling story that will ensure key stakeholders care about your mission and the people you serve.

Storytelling videos offer a means to connect with your network in a powerful way. Supplement your reports and fundraising events with storytelling videos and see donations grow. Center a campaign around these videos and see engagement soar. Mission driven organizations are solving some of the world's biggest challenges. LensCAAP wants to help amplify your organization's stories and those of your clients.
Orientation/Training/Workshop Videos are for organizations who are tired of saying the same thing over and over again. These videos ensure consistency and quality of your message. These video can be used for staff and volunteer trainings, during orientation sessions, board trainings, workshops, succession planning, safety certifications, and to address common HR and legal issues. Two common ways to produce these videos include:

- Slide presentation with voice over and added motion graphics/animation
- Video recording of presenter speaking directly to camera supplemented with a slide presentation and motion graphics
Got an awards ceremony, anniversary dinner, fundraising event, gala, summit, annual conference, symposium, forum, or other important occasion coming up? We'll help your organization capture the magic of your event and produce a fun video that can be used as a highlights video AND to promote attendance and registration at next year's event.

We'll be sure to capture interviews and testimonials that can be woven into the video to establish enthusiasm and interest so that when next year's registration opens, that commentary will help drive ticket sales.

Promo videos can be used in a variety of ways, such as email marketing, newsletters, social media postings, website registration pages, emails to potential sponsors and exhibitors, and emails to last year's attendees who you'd like to register again.
This is an add on option that LensCAAP offers at reduced pricing to supplement additional video packages purchased by our clients. Throughout the Storytelling, Orientation/Training/Workshop, and Event video shoots, the LensCAAP crew will have collected lots of useful footage that will not be used in the final cut of your video deliverables. LensCAAP can make use of this extra footage, in addition to collecting added interviews and b-roll, to design a bundle of videos with specific purposes that can be deployed in strategic ways throughout the year. Each video includes an intro/outro and a specific call to action that drives your audience to your website, report, longer form videos, etc.

Click on the title above to see examples of the usefulness of this toolkit.
We provide head shots and group photos for your organization. Hire us by the hour to show off your beautiful staff. No one likes their picture taken… but us professionals should have one anyway – so why not let the experts help you look your best!